Why Are Redheads Called Gingers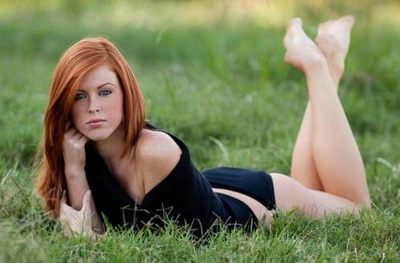 Red hair occurs naturally in just between 1% and 2% of the human population on earth. It is seen more frequently among the population of north and west European, and less frequently in other nationalities. We often refer to someone with a red hair as a redhead, but this term is also associated with pale skin, lighter blue or green eyes, freckles, and sensitivity to sun light.
Today, red hair or the so called redheads are mostly people from the northern and western parts of Europe. Most of us associate the redhead particularly with people from Britain, but as a fact they are common among Celtic and Germanic people.
In Scotland, 10% of the population have red hair and approximately 35% carry the recessive redhead gene and in Ireland the picture is the same. But the Irish are believed to carry the recessive redhead gene in 46% of them.
Many people can't accept the different colours and shapes and they believe that it is a god's decision to show us in obvious way something. That's why redheads are believed to have fiery tempers and sharp tongues. Even worse thought is that they carry some sickness, being it a physical or mental.
Redheads Fashion Trends
In terms of fashion the red hair and being a redhead became popular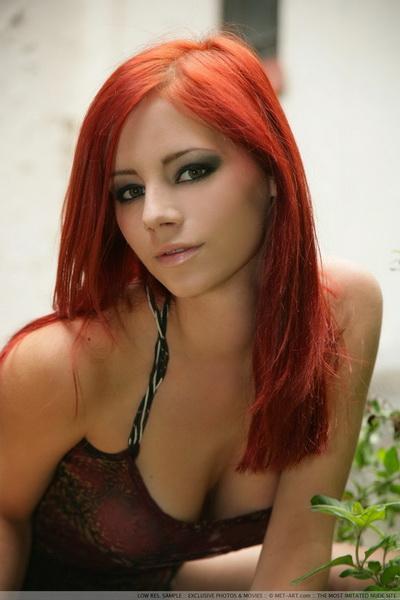 for fist time, when Queen Elizabeth I of England was at the throne. She was a redhead, and it was fashionable for women to have the same hair colour. In modern times, red hair is subject to fashion trends, celebrities such as Emma Stone and Geri Halliwell as well as Nicole Kidman, Marcia Cross and Christina Hendricks are natural redheads and many women wants to imitate their style.
Who We Called Ginger
The word Ginger or Ginga in Britain are very often used to describe red-headed person and are sometimes considered insulting. But it is more referred to really pale skin, and contrast red hair and light, light eyes. In British humorous language, redheads are sometimes called carrot tops or carrot heads.
It is funny how in many film and television programmes you would see the school bullies and psychopaths as having red hair or being a pale ginger.
Why Do We Call Redheads Ginger
Ginger is from the Sanskrit language and it compound the words horn and body, and originally refers to, of course, the root of a tropical plant. Its first use referring a colour was regarding the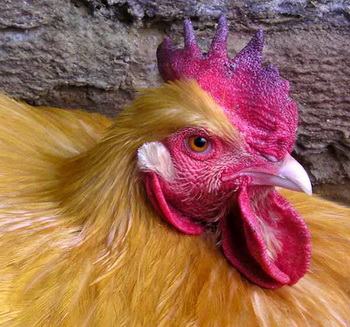 cocks at the end of the 18th century. It was actually not red colour it was more about sandy one. Looking at a ginger root, it's not hard for anyone to see the similarity. By the middle 19th century is started being used to refer to people with sandy-coloured hair and over time, it eventually came to mean redheads in general. But ginger has never been only about the hair colour, it is the skin colour and eyes, but also refers to a certain temperament. The gingers are accepted as very aggressive and can not be outspoken. This would is completely not true, but the origin of that belief is perhaps because of the character of those ginger fighting cocks.
Redhead Or Ginger Escorts by ViberEscorts.co.uk
Are you looking for a great time and a night out with beautiful redhead girls in one of best premiere escort services in the Birmingham area? Check out ViberEscorts.co.uk, we are offering excellent and sexy escorts at a truly reasonable price for the discerning gentleman. Reasonable, what am I talking about, they are as cheap as £90 per hour. These girls are the best companions to be with when you truly want to enjoy the Birmingham night life and the surrounding sights and sounds of a bustling city. Who says blondes get to have all the escort fun? Viber Escorts have ladies of all types, from brunettes to redheads, all guaranteed to accompany you and give you an amazing time in the Birmingham vicinity.
To Book A Redhead Escort Call 07480 948 430
There is a reason why Viber Escorts is the newest and probably the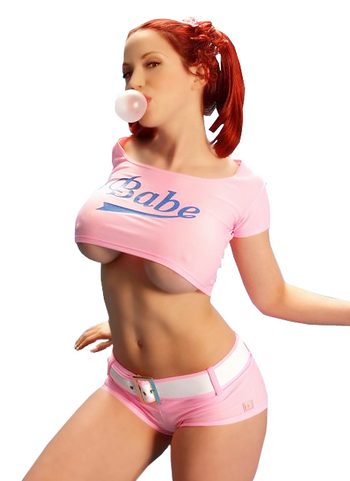 most superb escort service around Birmingham and the surrounding area – the ladies are fresh, young and truly sexy. They are vibrant with life and have a very bubbly personality that you will simply find charming. You can hire these beautiful redheads, exotic brunettes and stunning blondes to bring with you to the restaurant, the bar or the hotel for a delightful company that no other escort services in Birmingham offer. The formula is simple – cheap and very affordable escorts can be with you for just £90 per hour and no added or hidden charges. The agency fee is almost negligible, and the ladies and escorts are very happy and well taken care of. The girls and your favorite redhead work their hardest, so ViberEscorts gives them a fair share when they spend a night out in Birmingham with clients.
So how do the girls and the gorgeous escorts meet with you should you decide to go with ViberEscorts.co.uk the next time you are in Birmingham? The exact same redhead that you have picked will go straight to you, with no additional charge. Your budget will stay on target – you will not have to shell out for extra money when hanging out with Viber Escorts and redheads alike in the Birmingham locale. Your preference is one of the main things we strive to perfect, and ViberEscorts wishes to deliver only the best for you. The website's features will delight those who wish to hire redhead girls as sexy companion in Birmingham and the neighboring cities. Simply pick out a profile and you will be pleased to see that the vital information is complete. The escorts' height, how big her breasts are, her waist measurements and all that stuff is noted just for your viewing pleasure. Hair is not a problem- choose blonde, brunette, and of course, girls of the redhead variety!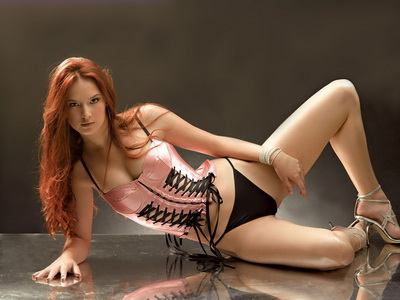 These ladies offer professional company that is one of the best, if not the best that you have ever experienced and for just £90. They are great companions who will accompany you with what you like to do best- go out for a slow walk in the park under the full moonlight, out for dinner at a fancy restaurant, or to your best friend's wedding. Do note that these beauties are sexy as they are intelligent and classy, and these girls are not prostitutes you can ask to bed. They can keep up with the best in holding conversations and will make you look extra distinguished with their attractive presence and lady-like manners.
Try ViberEscorts out now and you won't be disappointed!