How To Satisfy Your Foot Fetish In London?
What is a Foot Fetish?
Foot Fetishism is a strong sexual interest in feet or any type of footwear. It is much more common in men that in women, in fact I have never heard that women can also have that type of fetish, but apparently that also happens. For men with foot fetish, the point of attraction is not just the feet of women itself but more concrete it can be the shape of toes or the size of feet. Even an attraction to feet jewellery is considered a foot fetish and the same apply for treatments as pedicure or massages. But some of the most popular are to state of dress like being a barefoot or wear sandals, flip flops, socks or the most popular one – high heels. There is nothing sexier for a foot fetishist than licking and kissing the upper of beautiful women feet in sexy, almost slutty high heels. But there are some interactions much more unusual and kind of naughty, even disgusting for non-fetishists like smelling dirty feet, sucking toes or tickling.
What Says The Statistics And Researches?
There are a number of researches comparing different sexual fetishes but one of them is vastly bigger and considerately new – from 2006. It has been made by researchers of University of Bologna, who examined 381 internet discussions of fetish groups and at least 5000 people had taken part. By the numbers foot fetish is the big winner and is the most common form of sexual fetish related to body parts. 47% of the people who had a fetish for body parts are attracted to feet or toes.
Here is how it happens for some of us, how we realize that we are attracted to feet.
A man on the internet shares how he realized he had a thing for women's feet: "I was 17. Since I was much younger, I just realized that instead of the standard boobs and arse, I was obsessed with staring at the ladies' legs I considered them to be the sexy thing in a woman, but I didn't care much about feet at that time, as long as they weren't rough and badly shaped. I knew about the foot fetish being a thing but still thought it was a too weird and even perverted. Then one day I became curious and saw some of those YouTube videos and find some of them were really sexy. That's when I started to stare women's feet."
The Sexiest Feet In The World
I don't have any statistics or numbers, and won't quote any other bloggers or magazines. I will just tell my favourites and the feet that made me a foot fetishist in time. I won't rate them with best, worse, number one or two because they are all even to me. They are not all recent, so I apologise if some of the pictures are small or bad quality, but I will do my best in the following lines. Let me start with few almost forgotten but golden. Still my favourites and still being gorgeous at their age. They are thrown around the article in grey boxes.
Jennifer Aniston – Rachel from everybody's favourite series "Friends" is topping almost every list on the internet about beautiful feet and for a reason. She has just the feet that can be truly said "Perfect". Foot fetish without imagining Jennifer's feet is just impossible.
Eva Longoria
– another one that is not a tall model and hasn't got long legs, but her feet are amazing.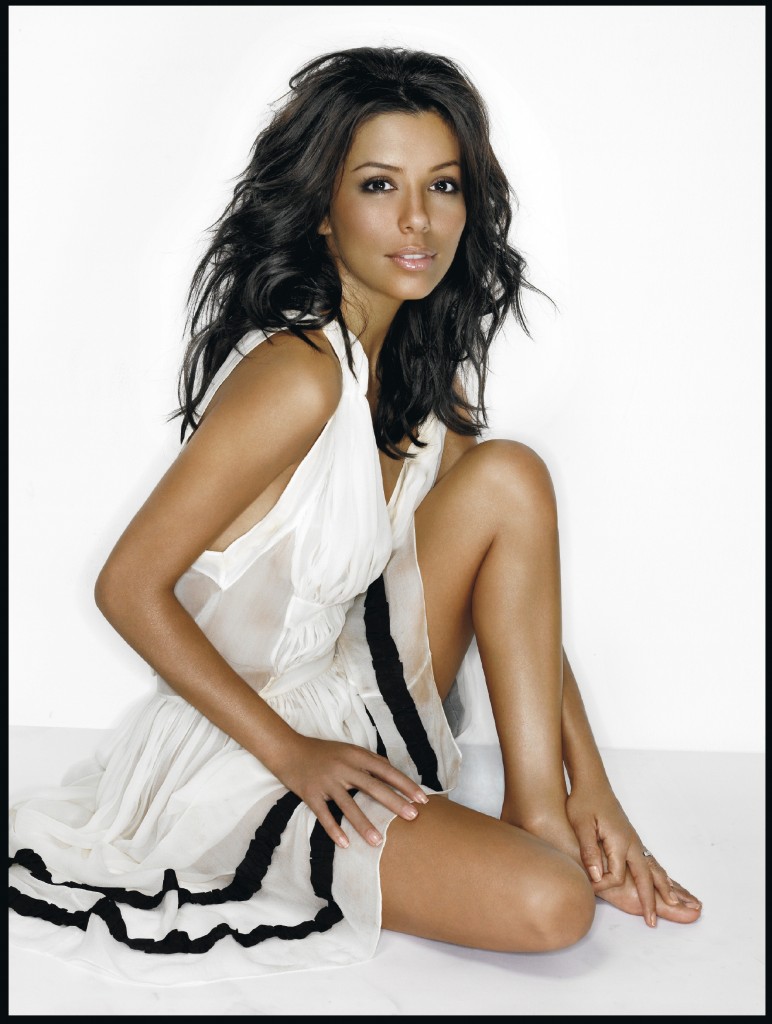 Often perfection is found on a small size. There was an advert a while ago using the slogan: "Best Things comes in small packages" advertising diamonds. Same apply for Longoria.
How to get a satisfaction with feet fetish?
All of these mentioned before men and women who are in to foot fetish have given or received a foot job. Feet are somehow very soft and that feels nice. Also most people can not really manipulate things with their foot as they would do with their hands. We usually don't have that kind of control over our toes and that causes the movements to be sloppy compared with a hand job. There's also less pressure because you can't squeeze with your feet, can you? And that actually is a good thing, it prolongs the physical pleasure. By the way, lubricant is your friend if you try this. Foot job feels more erotic somehow, more submissive. The feel of a couple of feet wrapped around your thing or toes tickling your bollocks is mind-blowing for feet fetishists. A woman who is in to this gave her suggestion on how to satisfy her: "Start out playing footsies, and let him feel, rub, and caress your feet, legs, and thighs with his. Then allow him to put his foot in between your legs and massage each other at the same time."
Other ways to satisfy your foot fetish:
Most of those who are in to feet like to worship their partner's feet. It is to arousing to caress them and grip them softly with your hands. Tease her toes with your lips to kiss, give it soft licks with your tongue and suck them nicely to get her attention and excitement. That will lead to other things.
Foot jobs are amazing, but they're not the only thing you can do, when you are attracted to feet, which includes kissing, licking, massaging them, sucking her toes, smelling them — there are a lot of people who are in to that. There are some perfect moments to do those things. For example, giving your girlfriend a foot massage when she asks for one – and than happens a lot if you are good and you practice in that. Very often those innocent massages will put her in a mood and will turn into something else. You will love it when that happens.
There are also some certain sexual positions that will let you enjoy her feet. Such as the ones when you can put her ankles on your shoulders it will let you lick her feet or suck her toes.
If you are also into female dominance…wow… during these games feet can be used in many ways, but that's a different story maybe for another article.
The best/worst reaction from your partner. What to expect?
The best reaction would be if she ended up being the one asking you to worship her feet after you tell her about your fetish. The worst, I guess when a woman don't like it, but at least she tried. There are some women who just can't stand it someone to be tender with them and leave aside their feet. It would tickle them if you start kissing or licking their feet. But in general if the girl is with you for any reason she would try her best and very rear thing would be to call you a pervert or a freak. Most of women are curious about it.
Book an Escort in Birmingham For Foot Fetish
Well the article is almost finished and I haven't talked much about Birmingham, and how to satisfy your foot or feet fetish in the UK second biggest city. As everybody can suggest, Birmingham is not that big as the capital but you can't find all type of freaks, some really strange and rear. There are not so many private, member's clubs dedicated especially to fetishes like in the capital. I will not introduce you to them as they are far away from Birmingham, but I am sure you can google it and get in to these secret society if you wish to travel.
I will introduce you to a much easier way to satisfy your foot fetish – Cheap Birmingham escorts. I know what you will say now – "Here we go, all this just to sell us something" – Well –Yes, I do it for the money, but I can promise you the best experience of your life and the cheapest price in Birmingham, Wolverhampton, Coventry and around the area. Just for £90 per hour you can enjoy some of the sexiest feet in town. And they will never think of you as a freak or pervert. They even enjoy their feet to be worshipped.
Viber Escorts are not local from Birmingham area, so you wouldn't have dreamed to meet them in a public place. They travel down from London especially for people like you. People who needs to satisfy their feet fetish and to enjoy a pleasant company.
Birmingham escorts for just £90 per hour, not only in Birmingham, but also in Coventry, Wolverhampton, Sandwell, Dudley, Walsall, Solihull and others around. Prices may vary if you are far from Birmingham but we will do our best to come to you.